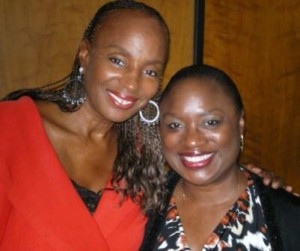 Who is in the village?  We all are.  We may think we made it on our own but that is not true.  Someone has helped each of us and it is our responsibility to reach back and help someone else.
Mentoring is one way to do this.  Our youth today are in desperate need of help and guidance.  I urge you to make a difference and become a mentor as I have signed up to do with the National Cares Mentoring Movement.  The founder of NCMM is Susan L. Taylor, Editor-in-Chief Emeritus, Essence Magazine.  I had the pleasure of meeting her earlier this month at the Detroit Public Library, during her promotion of the mentoring program and book signing.
It really does take a village to raise a child.  Remember these quotes, then take action:
"You cannot do a kindness too soon for you never know how soon it will be too late."  Ralph Waldo Emerson
"To the world you may just be somebody, but to somebody you might just be the world."  Author Unknown
Close
Bookmark and Share This Page
Copy HTML:
If you like this then please subscribe to the
RSS Feed
.
Posted in Education, Empowerment | Tagged Education, Mentoring, National Cares Mentoring Movement, Susan L. Taylor, Youth | 1 Comment »